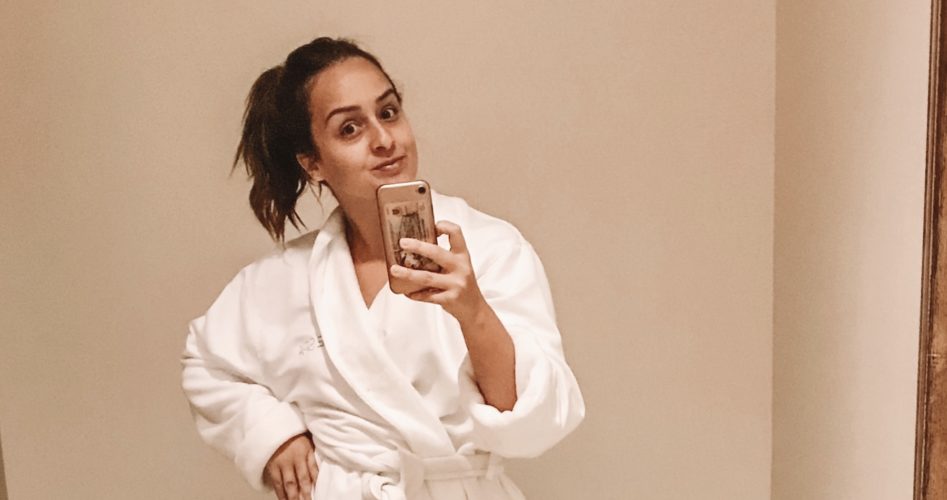 ESTOU DE FOLGA em inglês pode ser I AM OFF. Por exemplo:
✨ I'm off today! How about you? (Eu estou de folga hoje? E você?)
Mas o phrasal verb TO BE OFF também pode significar que algo está…
✨Desligado — The TV is off.
✨Estragado — This milk must be off.
✨Errado — This clock is off by 10 minutes. / Your answer was completely off!
✨Partindo — By 7a.m., they're off to school.
✨Declinando — The stocks are off 30 points today.
✨Com desconto — This pair of jeans were 50% off when I got them.
E ainda pode ser usado no sentido de que alguém está um pouco estranho…
✨I talked to Lais this morning and she seemed to be a bit off…
✨Laís is a little off today…
Outra possibilidade, não muito usada atualmente, mas que aparece em marcas de produtos removedores de qualquer coisa, é o imperativo BE OFF no sentido de GO AWAY — vá embora!
✨ Be off or I'll scream! (Sai daqui / Vai embora ou eu grito!)
Daí que vemos produtos como "Easy-Off" ou "Off", que são removedores de gordura e repelente de insetos, respectivamente.
E aí? Conhecia todos esses significados? Conhece mais algum que eu não listei?
Te desafio a usar um deles em uma frase aí nos comentários!
#ChattyPeepsChallenge pregame! #meninaviajei
Pregame significa "concentração" / é o "esquenta" da nossa semana de challenges!
Happy Saturday, peeps! 💃🏼