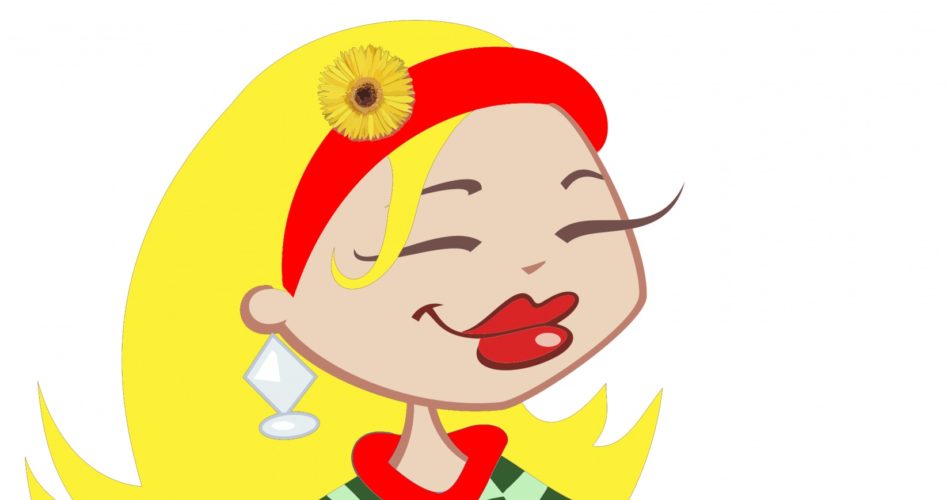 Shopping (compras) é uma prazeroza e quase que inevitável consequência de qualquer viagem! Seja comida, souvenirs (lembrancinhas), ou roupas e acessórios, enquanto nos reenergizamos, aproveitamos para fazer aquela "retail therapy" (expressão do inglês que quer dizer "fazer compras para se sentir mais feliz, literalmente "terapia de varejo") que não tem igual! Hoje, um dos lugares mais populares para se fazer compras é os Estados Unidos. Existem, inclusive, serviços de consultoria de compras para brasileiros, que supostamente levam seus clientes nos melhores pontos de compras, com sugestão de itens essênciais e preços imbatíveis. Mas se um personal shopper (um assistente de compras) ainda não cabe no seu orçamento e ainda por cima você não fala inglês fluentemente, não se desespere que o @meninaviajei e o English in Brazil estão na área "to give you just the hand you need!" (pra te dar exatamente a mão que você precisa!)
Então se você ainda não assistiu ao vídeo "NÃO DIGA I WANT TO PARCEL | Survival English #7," não perca! E pra você que já assistiu, aqui segue uma "recap" (recapitulação) do vocabulário e das "key sentences" (frases coringa) que a Carina ensina, reacheada de outras dicas e vocabulários.
Basic Vocabulary – Vocabulário Básico
Shopping – Compras
To go shopping – Fazer compras
I'm going shopping – Eu estou indo fazer compras / Eu estou indo às compras
She's going shopping – Ela está indo fazer compras / Ela está indo às compras
Note: Você pode tanto fazer compras no centro da cidade "in the city center" (centro comercial que normalmente fica em "downtown") ou você poder ir ao shopping, que apesar de ser uma palavra do inglês, em inglês "shopping" é chamado de "Shopping mall" or "mall".
Exemplos:
I'm going to the mall – Eu estou indo ao shopping
They're going to the mall – Eles estão indo ao shopping
– Flea markets – Feirinhas
– Farmers' markets – Feira de frutas e vegetais
– Thrift shops – Bazares
– Garage sales – O nome que se dá para a venda de produtos usados na garagem da casa de alguém
– Pawn shops – Loja de penhores
– Strip malls – Uma versão menor de um shopping mall que normalmente se localizam na beira das ruas e avenidas nos Estados Unidos
– Brand New – Novo em folha
– Second-hand – Usado
– Used – Usado
– Hand-me-down – Doado (que pertencia a outra pessoa)
Shopping – Comprando
– Salesperson – Vendedor (a))
– Welcome! How may I help you? – Bem-vindo (a)! Como posso ajudá-lo (a))
– Are you looking for anything specific? – Está procurando por algo específico?
– No, Thank you. I'm just browsing or I'm just looking. – Não obrigada. Estou apenas olhando.
– Do you have it in a different color? – Você tem outra cor?
– Do you have it in a different size/ smaller size/ bigger size? – Você tem em outro tamanho/ tamanho menor/ tamanho maior?
– PP – Extra Small (XS)
– P – Small (S)
– M – Medium (M)
– G – Large (L)
– GG – Extra Large (XL)
Note: Se o "large" não for suficiente, também existem tamanhos ainda maiores como 2XL, 3XL, etc. Tamanhos também podem ser dado em números, mas só provando pra saber porque variam de marca pra marca.
– Do you have it in stock?
– Let me check it in the back – Que significa que ela vai olhar nos fundos da loja / no estoque). – Sorry! we're out (of stock) – Desculpe, não temos mais no estoque.
– How much is it? – Quanto custa?
Fun Fact: Nos Estados Unidos existem as categorias de tamanho Tall (que são roupas mais compridas para pessoas altas) e Petit (que são roupas mais curtas para pessoas baixas). Você também poderá se deparar com termos como Classic Fit, normalmente se referindo a camisas e camisetas com caimento tradicional, mais "soltinho", ou ainda, Slim fit, camisas e camisetas mais "justinhas", "rente ao corpo".
Cultural Tip: Lojas muitas vezes oferecem de mandar um item que eles não tem disponível no local em que você está, mas está disponível em outra filial. Neste caso, o cashier (caixa) pode te oferecer "Would you like us to ship it to your house?" (Gostaria que enviássemos pra sua casa?). Se você está apenas "turistando" eu não aconselho aceitar essa proposta, pois muitos hotéis se recusam a receber packages (encomendas/pacotes) para hóspedes. Mas não só de brick and mortar (lojas de físicas) vivem os compradores do século XXI! Uma opção muito comum e muito segura de se fazer compras online nos Estados Unidos é o Amazon.com. Além de ser um site confiável, ele oferece a opção de entrega em um de seus lockers (armários). No momento do checkout (pagamento online), você pode escolher o delivery (método de entrega), como sendo o locker mais perto de você!
Clothing, Shoes, and Accessories – Roupas, Sapatos, e Acessórios
– To try out – Experimentar
– How do I look? – Como eu estou?
– It suits you – Te cai bem
– This dress suits you perfectly – Esse vestido te vestiu muito bem/ caiu muito bem / te serviu direitinho
– That shirt really suits – Aquela camisa te favoreceu/ Te caiu bem
– It fits me well – Me serve certinho
– The color looks great on you – A cor foca linda em você
– Outfit – Um modelito
Pants – Calça
– Dress pants – Calça social
– Trousers – Calça social masculina
– Slacks – Calça social feminina
– Jeans/ Denin – Calça jeans
Skinny (Grudadinha nas pernas)
Straight (Perna reta)
Crop (Capri)
Boyfriend (Mais larguinha)
–Dress – Vestido
-Skirt -Saia
-Shorts – Short/ Bermuda
-Panty – Calcinha
-Bra – Sutiã
-Boxers / Briefs – Cueca
Socks – Meias
Pantyhose – Meia-calça
Top / Blouse/ Shirt – Blusa
T-shirt – Camiseta
Button-down shirt /dress shirt / or shirt – Camisa social
Tank Top – Blusinha
Spaghetti Strap Top – Blusa de Alcinha
Off-the-shoulder – Tomara que caia
Sweater – Suéter
Shoes – Sapatos
Dress shoes – Sapato Social
Sneakers/ Running shoes / Tennis Shoes – Tênis
High heels – Salto alto
High heels Sandal – Sandalha de salto alto
Wedges – Plataforma
Sandal – Rasteirinha
Ballerina flats / Flats – Sapatilha
Flip flops – Chinelo
Slippers – Pantufa
Accessories – Acessórios
Bracelet – Pulseira
Watch – Relógio de pulso
Ring – Anel
Wedding ring – Aliança
Necklace – Colar
Pendent / Charm – Pingente
Trying it on – Experimentando
– Fitting rooms / Dressing rooms/ Changing rooms – Provadores
– It's too small – Tá muito pequeno
– It's too big – Tá muito grande
– It's too tight – Tá muito apertado
– It's too short – Tá muito curto
– It's too long – Tá muito comprido
– It's too loose – Tá muito largo
– Long sleeve – Manga Comprida
– Short Sleeve – Manga curta
– Sleeveless – Sem manga
– Turtle Neck – Gola alta
– Ruffle – Babado
– Lace – Renda
– Cotton – Algodão
– Lycra – Lycra
– Wool – Lã
– Checked – Xadrez
– Striped – Listrado
– Low cut cleavage – Decote
Paying – Pagando
– It's time to pay! – É hora de pagar!
– Monthly payments – Parcelamentos
– Financing – Financiamentos
– Parcel – Pacote ou encomenda
– To pay in installments – Parcelar
– Layaway – Um Sistema que existe nos Estados Unidos de pagar por uma mercadoria em parcelas, ou dar um depósito para segurar a mercadoria e retirá-la depois que acabar de pagar tudo
– Can I get a discount? – Tenho disconto?
– Do you have a coupon? – Você tem um cupom?
Travel Tip: Quando for fazer compras, verifique se o mall oferece coupons nos quiosques de atendimento ao cliente. Nos Estados Unidos essa prática é comum em Outlet malls (malls que vendem mercadorias com discount – desconto). Também fique atento à sinais que digam Sale (venda / promoção / liquidação) ou on sale (na promoção). No contexto de compras, a palavra Off também indica desconto.
Exemplo:
Buy one, get one 50% off – Compre 1 e leve o segundo com 50% de desconto
– Cash – Em dinheiro
– Credit – Com cartão
– Cashiers – Caixas
– Did you find everything you're looking for? – Encontrou tudo que estava procurando?
– Did you find everything ok? – Encontrou tudo numa boa?
– Yes, thank you! – Sim, encontrei!
Cultural Tip: Turistas não conseguem fazer parcelamentos nos EUA. Entretanto, se você mora aqui – mesmo que não for residente permanente (Green Card holder) ou cidadão (citizen) – tendo uma DL (driver's license) e um endereço local, finaciamentos são possíveis. A Apple por exemplo, em parceria com o Barclay Card (um tipo de cartão Visa), financia seus produtos de 12 a 18 meses, sem juros, dependendo do valor da compra. Outra vantagem para quem mora aqui, são os programas de rewards oferecidos pelas lojas quando o cliente solicita o cartão de crédito (ou cartão simples) da loja e é aprovado (você tem que ter o nome limpo "na praça" para conseguir isso), recebendo pontos pelas compras efetuadas nos cartões, podendo trocá-los por mercadorias. Alguns cartões de crédito também oferecem cash back (dinheiro de volta) quando os clientes efetuam compras. Por exemplo: O American Express Blue oferece 2% de cash back quando você abastece o carro e paga com o Amex Blue. Já o Amazon Prime oferece 5% de cash back para compras efetuadas na Amazon e no Whole Foods.
YouTube Comments, Questions, and Notes
Anderson Silva Oliveira – Faltou falar do "plus taxes", que é algo que causa estranheza pra quem nunca foi. Diferente do Brasil, os preços não contém os impostos e, esses, são bem mais baixos que aqui. Outra coisa comum que vi é em sales, tipo, a loja ou determinados produtos com desconto sem o valor do produto discriminado. Exemplo: o produto custa 100, mas na gôndola diz que está 50% off. Na etiqueta está 100 e somente será aplicado o desconto no checkout (outra palavra comum que senti falta também) – Obrigada Anderson!!! É isso mesmo, produtos e serviços nos EUA tem o valor de imposto separado do valor indicado na etiqueta e etc e a porcentagem recolhida varia de estado pra estado e às vezes até de condado pra condado! Muito bem lembrado sobre descontos que, em geral, só são aplicados no caixa, ou "checkout".
Luís Rocha – uma experiência comigo que vale a pena dizer que lá USA quando compramos algo eletrônico como exemplo assim como no brasil, os vendedores costumam oferecer garantia estendida ai se não ficar atento pagara a mais sem saber e talvez de nada adiantara pois você voltara para o Brasil – Corretíssimo! Cuidado com isso e nunca aceitem "insurance" de eletrônicos porque não vale no Brasil, como o "Apple Care" de aparelhos comprados no exterior.
Eline Weck Rosa – Faltou uma palavrinha mágica aí nos signs de desconto: Clearence – Muito bem lembrado!!! Clearance são produtos que estão em promoção e não existem mais em estoque! São bem mais baratos, mas não tem muita variedade.
Mirtes Wantanabe – Como perguntar assim: "É o preço da etiqueta menos 10%?" e tbm: " esse preço já está com desconto?" – "Is it the price tag minus 10%?" / "Is the discount already applied to the price tag?"
Marcela de Oliveira – Carina querida, você não falou sobre o "cash back ", que me confundiu muito assim que cheguei para morar aqui nos EUA. Aqui normalmente somos nós quem passa o cartão de crédito ou débito na máquina e na grande maioria delas, pergunta "would you like CACH BACK? Yes or no". Isso significa que você pode fazer uma retirada de dinheiro ali na hora, na verdade isso é considerado o valor total da compra ( quando você confere no extrato bancário). Por exemplo: você faz uma compra de 15 dólares e faz um " cash back" de mais 15, você paga 15 e pega 15 em dinheiro, mas na conta no banco é considerado que você fez uma compra de 30 dólares. – Alguns lugares ainda oferecem isso, mas muitos pararam e isso é bem triste porque cashback é muito conveniente!
Marcia Fernandes – Receipt in the bag or in your hands? – Caixas podem perguntar onde você gostaria que recibo fosse colocado! Thank you, Marcia!
Elaine Barbosa – Muito bom! Uma dica de vocabulário tbm é o shopping bag ou shopping Cart (aquelas bolsas que vc pega dentro da loja mesmo para não ficar carregando um monte de roupas enquanto olha mais roupas haha). Eu digo isso pq já cheguei a pedir "bag" para o vendedor e ele não tinha entendido… Perguntou se eu queria comprar as roupas. Depois que eu expliquei que estava carregada e queria olhar mais roupas é que ele disse e me mostrou a shopping bag. – É isso mesmo Elaine! Thank you!!
Lilian Soares – Eh isso aí mesmo Carina! Moro nos EUA e não tem parcelamento aqui. O "Parcel" foi engraçado! Mas como vc disse, só o layaway na época do Natal. A forma como os americanos fazem eh parcelamento de faturas de cartão pendentes, que eh uma forma de parcelamento, mas diretamente com as financeiras. Como aqui tem muito mais bancos, as taxas são bem menores que no Brasil. – Correto! Para americanos individados existe a opção de parcelar a dívida, mas paga-se muitos juros e suja o nome como no Brasil.
Raphael Donadio Pitta – Já ouvi dizer que é mais correto ou polido dizer, por exemplo, "Can I have it in a black color?" em vez de "Do you have it in a black color?" Isso procede? – Do you have it in black? Can I have it in black? Would you have it in black? are all good and polite! 🙂
Em parceria com a Carina Fragozo, o @meninaviajei recapitula os episódios do Survival English e respondende às perguntas de vocês. Caso tenham outras perguntas podem mandar DMs para www.instagram.com/meninaviajei e sigam o @meninaviajei no Instagram para receberem os updates do meninaviajei.com e do canal no www.youtube.com/meninaviajei que compartilha a vida de uma estudante Brasileira nos Estados Unidos, dicas de inglês aprendido em imersão, dicas de intercâmbio, viagens, e textinhos.